Who is CEO Warrior?
Having initially struggled to find success as a two-man electrical contracting company, Gold Medal Electric, over 25 years ago, Mike and Rob knew their business model was not sustainable and re-built their operation from the bottom up. Flash forward, Gold Medal Electric was acquired for 35 Million dollars by a private equity company and Mike and Rob decided to share their super-natural strategy with struggling contractors who had the hunger for success and drive to save their companies.
Since founding CEO Warrior, Mike and Rob have recruited an army of contractors to attend regular workshops and electrified events. From team building to spartan-like strategy sessions- CEO Warrior helps contractors prepare for battle.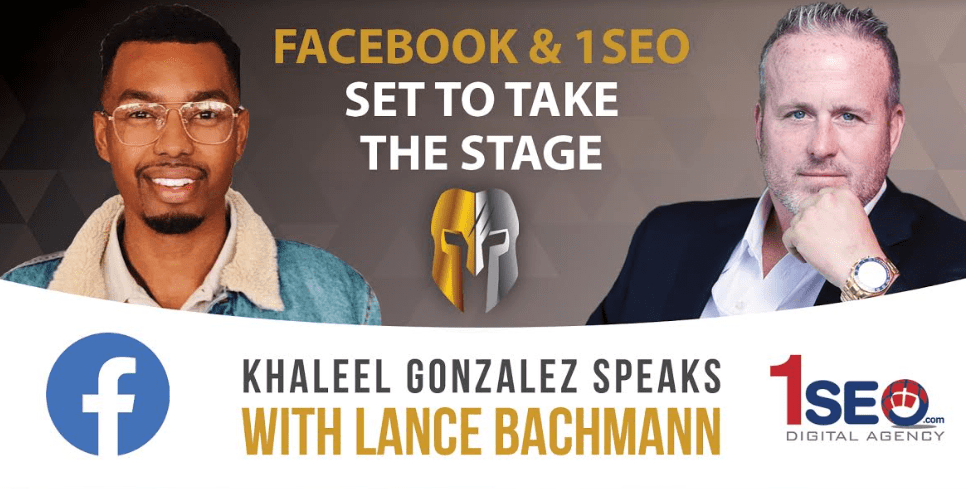 1SEO & Facebook Take the Stage at CEO Warrior's Service Business Growth Intensive
1SEO Digital Agency is proud to join forces with Facebook once again to bring the heat to CEO Warrior's Service Business Growth Intensive stage on February 26th at CEO Warrior HQ in East Brunswick, NJ.
Together, 1SEO's Lance Bachmann & Facebook's Khaleel Gonzalez will take CEO Warrior members on a deep dive into the latest trends, tactics, and tips of social media marketing in 2020 for service-based businesses. Please fill out a contact form above or reach out to us at [email protected] to get a free copy of the presentation video & for our exclusive CEO Warrior digital marketing offer. 
Frequently Asked Questions (FAQ)
How can 1SEO Help CEO Warrior Members?
Historically, individuals in need of contracting services relied on flipping through a phone book or word of mouth to find the right company. However, in today's modern, digital era, nearly 97% of users seeking home services, especially during an emergency, start their search on Google. As a Google Premier Partner, top 1%, and a Facebook Marketing Partner, 1SEO Digital Agency is a nationally leading digital marketing firm that specializes in search engine optimization, pay per click advertising (PPC), web design and development and social media optimization for contractors and businesses nationwide.
What Benefits do CEO Warrior Members Receive with 1SEO?
As a digital marketing partner of CEO Warrior, 1SEO is proud to offer all active CEO Warrior members a complimentary digital audit to identify where their online efforts can be improved. We'll conduct thorough audits of your company's website, social media profiles, Google Ads campaigns, and even a competitor analysis. Additionally, we're offering 15% off all website design and development work and waving the first month's fee for social media management. Please contact us at [email protected] to claim your exclusive offer.
SEO or PPC for CEO Warrior Contractors?
That answer depends on the goals of each CEO Warrior member's company. Though both SEO and PPC work hand-in-hand to help contractors improve brand visibility and generate leads online, they take a different approach. Where SEO can take months to see organic growth, PPC offers near instant gratification through paid advertisements across Google's Search & Display Networks. We'll work with you to customize a strategy to build your online campaigns and work to generate a return on your investment.